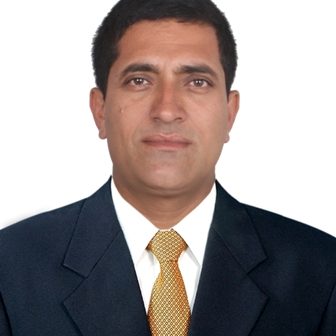 Rajendra Adhikari
Principal
[If you are planning for a year, sow rice; if you are planning for a decade, plant trees; if you are planning for a lifetime, educate people." This Chinese proverb gives us about the value of education. There are many ways you can make an impact on the world. However, there is no greater impact that you can make than spreading education, and empowering people who will empower and teach people, who, in turn, will empower and teach more.]
Welcome to the website of Navodit School/College, Samakhushi, Kathmandu.
As you navigate your way through the site discovering what we have to offer, you will find answers to the many preliminary questions you may have about our educational institution, our academic programs, and student life.
Dear Parents, Guardians, Students, and Well-wishers,
Today, the role of an educational institution is not only to pursue academic excellence but also to motivate and empower the students to be lifelong learners, critical thinkers, and productive members of an ever-changing global society. Converting every individual into a self-reliant and independent citizen, our educational institution provides a fusion of scholastic and co-scholastic activities.
As the Principal of this school/college, I feel honored and privileged to be part of an educational institution where every stakeholder is a learner and every day is an opportunity to learn and discover. We look at ourselves as a community of learners, where everyone learns including our teachers, parents & staff.
I believe in upholding high standards with an absolute commitment to strive to understand and improve the educational process, using team strategies, while wholly centering on student achievement.
Whilst we know that the information here will give you answers to some of your questions, we also know that learning is social, and in this context, we encourage you to come and speak to us in person for a more detailed perspective. The parents are welcome at any time, students are engaged in meaningful learning and the staff members are valued and appreciated for their efforts.