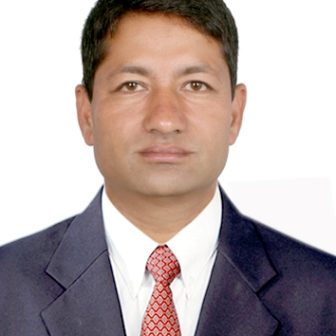 G.B Adhikari
Vice-Principal
Dear Students/ Parents,
Navodit School/ College is a renowned and prestigious institution in the city of Kathmandu and I feel extremely happy and privileged to be part of this magnificent educational institution. I gratefully acknowledge the noble service of my Predecessors, dedicated Teachers & Staff and ever supporting parents and well-wishers of community life. May God be gracious to you all for your noble contribution towards the institution and nation-building.
Today we are living in a fast-changing complex society, which presents us challenges as well as opportunities. In this context, it all depends on every individual how one responds to the situation with the right mindset. I remember the words of Nelson Mandela, "Education is the most powerful weapon which you can use to change the world." Indeed, we need better education to have better thoughts, to be better human persons, to build a better society. I firmly believe that education is the key to eliminating gender inequality, reducing poverty, creating a sustainable planet, preventing needless deaths and illnesses, and fostering peace. I am very pleased to bring to your notice that Navodit/ School/College is one of those Colleges which provides ample opportunities along with a value-based wholesome quality education to foster the inner potentials of every child.
Thank You
G.B. Adhikari
M B S, TU